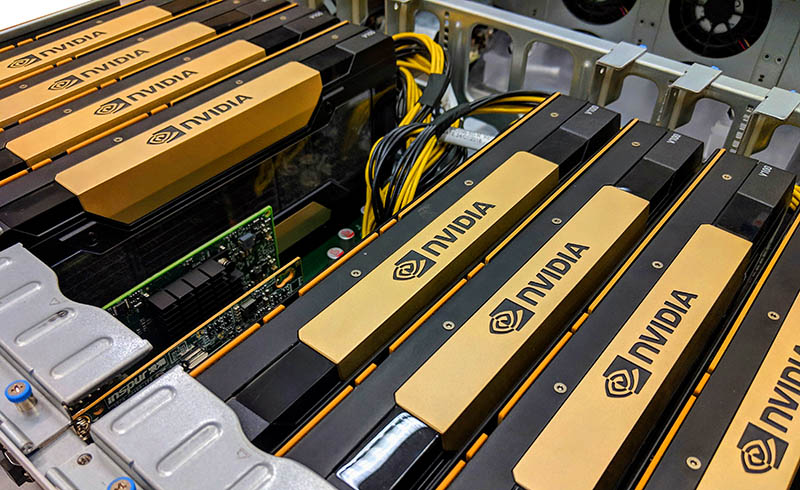 Buy Now https://myctgs.com/cart.php?a=add&pid=55


Dear Customers,
We are thrilled to announce the launch of our new servers equipped with state-of-the-art NVIDIA Tesla V100 GPU cards! This marks a significant milestone in providing our customers with superior computing and graphics processing capabilities.
The NVIDIA Tesla V100 GPU card is an innovative accelerator designed specifically for artificial intelligence, machine learning, and high-performance computing. It offers incredible computing power and memory bandwidth, delivering exceptional performance for processing large datasets, training complex models, and accelerating scientific computations.
Our servers come equipped with multiple NVIDIA Tesla V100 GPU cards, providing outstanding parallel computing capabilities. This means you can accelerate various workloads, including deep learning, data analytics, and image processing. Furthermore, the NVIDIA Tesla V100 GPU card supports NVIDIA's CUDA platform, enabling you to fully harness the computational potential of the GPU and enhance your workflow efficiency.
This advantage brings tremendous benefits to your business. You can train and deploy machine learning models faster, accelerate scientific computations and data analytics, and handle applications that require intensive graphics processing with ease.
We are committed to providing you with the latest technology and services, continuously striving to enhance your business performance. If you are interested in our NVIDIA Tesla V100 GPU servers, please contact our customer service team for more information and assistance.
Thank you for your continued support, and we look forward to delivering an exceptional service experience for you!
Best regards,